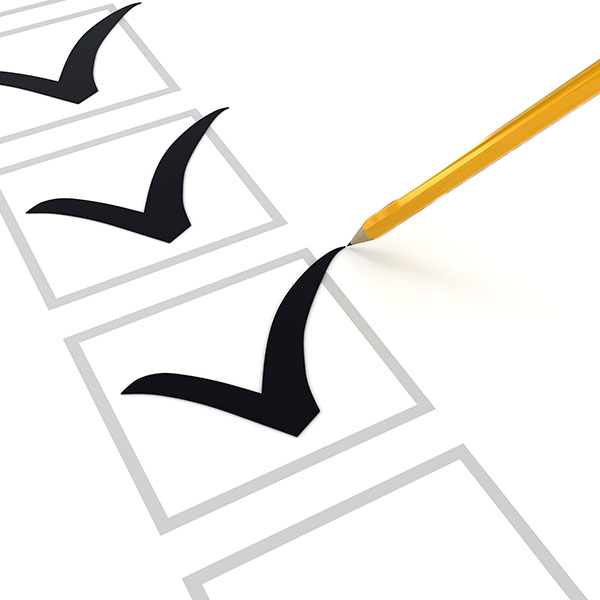 At All-Pro Mechanical we strive for 100% satisfaction in everything we do. We value your opinion and invite you to tell us and others about your experience with us. Please take a few moments to tell us what you think by leaving us a review here on our website or on any of these popular review sites or social networks.
Read what other customers have said about us.

All trademarks or brands on this page are registered by their respective owner and are not affiliated with our company, nor do they endorse or sponsor our products or services.
Reviews of
All-Pro Mechanical
(Based on 11 rated reviews)
20-Nov-2015
The professional and Knowledgeable service staff were prompt and explained everything in the installation of our new furnace. The change out was quick And we love our new furnace! The work was finished on time and the price was fair. They have won our business. All Pro Mechanical is a fantastic local family run business that listens to the needs of their clients. We love the efficiency of or Carrier furnace, a quality unit installed by experienced professionals. They have won us over for life. I would highly recommend them to anyone.
Donald VanAuken
Marshall,MI
17-Nov-2015
We have utilized All Pro Mechanical for new installs as well as ongoing annual maintenance at our properties for ten years. John has always been very professional and given us great value in all the work he has completed for us. When we have a new project, John and All-Pro Mechanical are the first tradesman we call.
28-Oct-2015
We have been working with All-Pro Mechanical for 15+ years. We are a medical office and it is crucial that our environment is comfortable. We have found it necessary in the past, due to emergencies, to call All-Pro Mechanical and they have provided us with prompt and professional service. We highly recommend them due to their knowledge and integrity!! They provide excellent work at fair prices.
Wattles Park Family Practice
Battle Creek, MI
28-Oct-2015
As a Realtor in the Battle Creek area, I am always looking for dependable, professional and trustworthy contractors. I would highly recommend John with All-Pro Mechanical to get the job done. He has done several installations and service calls on properties taht I have listed or sold. It is wonderful to have someone you can count on to treat my clients with resect and in a prompt matter. I would rate John and his crew with 5 full stars *****!
Tiffany DeLoof- Jackman
Battle Creek MI
29-Jul-2014
APM recently installed a new AC unit for us. John was very professional throughout the entire process. His quote was thorough and understandable. He took the time to answer questions. He stood by his quote at the end of the installation. He was always gracious enough mot to track dirt into our house. The installation was done in a timely manner, as promised. I found him to be a professional business man a capable installer and a good sales person. I would highly recommend All-Pro Mechanical for AC purchase and installation.
Nina Andrews
Battle Creek MI
17-Jun-2014
Thank you John at All-Pro for your quick response to getting our AC back up and running! You don't realize how much you enjoy a cool house until it's not especially when the humidity is high. Cool house = happy family!!
Shannon Martin
Battle Creek, MI
26-Oct-2013
In building our dream home, my wife and I were bit overwhelmed with the number of decisions to be made. When it came to heating and cooling, we had absolutely no clue on what products were reliable and more importantly, who could we trust in installing such an important investment. After doing much research regarding various companies in the area, we called John at APM. From our first encounter, we were very impressed with his knowledge, professionalism, and down to earth personality; he's the kind of guy that you feel like you've known forever. After listening to our various requests and concerns, John formulated and executed a plan that was specific to our needs. He helped us in our decision making, he was very detail oriented, he was timely, and most importantly, he installed everything the right way. In the end, my wife and I were left with a very positive impression of APM and would recommend them to anyone. If you live in the area and our looking for a company that you can trust, give John at APM a call. You wont be disappointed. Josh and Mary Rich, Ceresco
19-Oct-2013
My husband and I highly recommend All-Pro Mechanical for all of your heating and cooling services. John is professional, fair, dependable and honest. It has been a tremendous pleasure to have him and Jason in our home on numerous occasions for installation of a new air conditioning unit and various heating services. You will be pleased!!!!
Gordon and Carla Pippin
Battle Creek, MI
17-Oct-2013
I can say nothing negative about my install. I did several price comparisons and APM was in line with all my other offers. The thing that sold me was John's professionalism and his willingness to work with me on the best product for my house and he specifically took the time to address issues I had with my previous unit. John was always very prompt in returning my calls and was extremely thorough with installing and removing my previous unit, even finishing the job in less time than anticipated. I was especially impressed by the time he took to not only review my new system, but in filing the necessary paperwork for my systems warranty and all the available rebates. To top it off, when the inspector came to the house, he looked over the unit and said everything was installed perfectly. Additionally, when APM says they will be at your house, they are there at the agreed time and they will stay late to get the job done. John not only oversees the work being done, but actually is hands on with the install. No subcontractors. What John says is the way it is, and he takes pride in his work. If anyone reading this has any questions I would be happy to show them APM's quality install.
Faaron Price
Battle Creek, MI
14-Oct-2013
Our first experience with APM Heating and Cooling occurred last winter when they worked with a roofing company to replace the floor on our fireplace due to a water leak in the chimney. They removed the mantle, and facing of the fireplace as well the insert. Repairs were made and all parts were replaced. When the job was completed, the fireplace looked like it had never been disturbed—you would never know they had been in the house. This great job led us to have them install a standalone generator this spring. Their bid was competitive with other companies. They completed the installation as planned and left our home as they found it. The work area was clean and the new system worked as promised. We have used their services twice and know that if we have any other needs they can provide APM Heating and Cooling is the company we will call. Quality work, completed as promised, in the most professional manner. Thank you APM.
Sidney Adams
Battle Creek, Michigan
13-Oct-2013
I called several companies in my area when I was interested in having a stand by generator installed for my house. Only two companies actual showed up for the schedule appointments. I chose to hire All-Pro Mechanical to install my Generac stand by generator. I'm could not be happier with the service I received. Their team was professional, clean, friendly and knowledgable. It's nice to hire a company you can count on and trust. Thank you for the great service.
Dennis Smith
Battle Creek, MI